Worship Service - Sundays at 9:45 am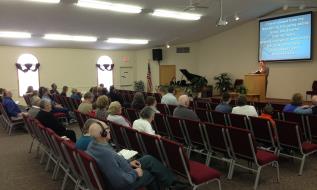 You will find a warm welcome the moment you enter the church. You will be greeted by one of our ushers who will answer any questions you may have. 

Our worship music will prepare your heart and mind for a Bible-centered message from our pastor.

Our goal is to proclaim the power of transformed lives through faith in Jesus Christ and to provide clear Bible teaching for successful living for Christ.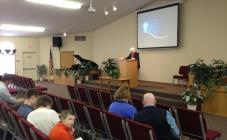 Discipleship Groups - Sundays at 5:30 pm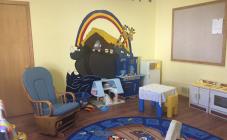 On Sunday evenings, the focus at Maranatha is discipleship. Our classes are geared toward faith building and encouraging believers to mature in Christ and develop a passion for serving Him. Our heart is to become Disciples Digging Deeper as together we grow in our relationship with Jesus Christ!

Men (30+) are led by Pastor Scott Sloan

Women (30+) are led by Lisa Eary

Young Adults (18-40) are led by Steve & Mary Hulbert

Our Nursery - K class is taught by Ellen Snoderly

Our 1st-3rd grade class is taught by Eileen Driesenga

Our 4th-6th grade  class is taught by Kipp Frank

Jr. High (7th-8th grade) is taught by Dan Hendrickson

Sr. High (9th-12th) is taught by Mitch & Jenny Hoskins

Our nursery staff provides excellent care for children from birth to four year olds for all our services. The nursery is staffed with well-trained nursery workers in a clean, child-friendly environment. Children are encouraged to play, and also learn songs and Bible stories as a regular part of our nursery routine.

Jr. Church meets on Sunday mornings and is dismissed prior to the teaching portion of our worship service. Children in grades K-6th are welcome to attend. An age-appropriate Bible lesson, craft or activity, and music are a part of our Juniors experience.


Christian Camp is an important part of our ministry. Our elementary-age youth have the opportunity to earn a week-long scholarship to Pine Ridge Bible Camp (Cedar Springs, MI) through their involvement with the Word of Life Clubs.

Vacation Bible School & Summer Connections are wonderful opportunities to connect with our students once school is out. Summer Connections are scheduled on Wednesdays twice in the summer for children in grades 1st-6th. Our Vacation Bible School is filled with high energy games, music, crafts, snacks, and Bible adventures. Summer Connections and VBS are free activities open to all of the children in our community.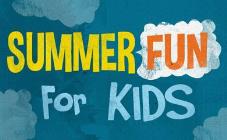 Our pastor is available for personal or family counseling. We believe the Bible has the answers for all of life's problems. Pastor Scott is also available for pre-marriage counseling, marriage counseling, and financial counseling.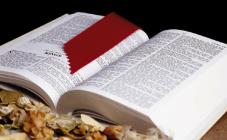 © 2018 Maranatha Baptist Church of Cedar Springs, MI. All rights reserved.

12786 Algoma Avenue, Cedar Springs, MI 49319 | email: MBC_cedar@yahoo.com | call: (616) 696-3560