Worship Service - Sundays at 9:45 am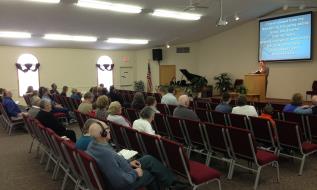 You will find a warm welcome the moment you enter the church. You will be greeted by one of our ushers who will answer any questions you may have. 

Our worship music will prepare your heart and mind for a Bible-centered message from our pastor.

Our goal is to proclaim the power of transformed lives through faith in Jesus Christ and to provide clear Bible teaching for successful living for Christ.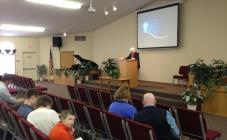 Family Bible Hour - Sundays at 6:00 pm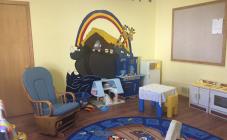 Our Sunday evening ministry begins with a time of worship through singing and prayer, followed by Bible classes for every age group from nursery to adults. 

Adults are led by Pastor Scott Sloan

Teens In Training (TNT) are led by Arden Bremmer

Children (K-6th Grade) are led by Eileen Driesenga

Our nursery staff provides excellent care for children from birth to four year olds for all our services. The nursery is staffed with well-trained nursery workers in a clean, child-friendly environment. Children are encouraged to play, and also learn songs and Bible stories as a regular part of our nursery routine.

Jr. Church meets on Sunday mornings and is dismissed prior to the teaching portion of our worship service. Children in grades K-4th are welcome to attend. An age-appropriate Bible lesson, craft or activity, and music are a part of our Juniors experience.

Youth Group: Teens (7th-12th grade) - Wednesdays at 6:30 pm

Our youth ministry is for teenagers in grades 7 through 12. We meet Wednesdays throughout the year from 6:30 - 8:00 PM.

The teen ministry at Maranatha Baptist Church is active in reaching young people in the community. Our teens are encouraged to dig deeper into God's Truth and challenged to use it in their everyday life. Many exciting social and ministry activities are offered. Dynamic Bible lessons prepare teenagers for a life that will honor Jesus Christ and ready them for adulthood.

Word of Life: Olympians (1st-6th grade) - Wednesdays at 6:30 pm

Our Olympians meet on Wednesday nights during the school year (Sept. - May) for lesson time, games, and small group. Specialty events and theme nights are held monthly along with 'members-only' parties to honor the hard work of our Olympians in memorizing their pledges, motto verse, and Olympian song.

Our Olympians learn valuable truths from God's Word and are encouraged to "Run the Race for Jesus!" every day of the week. We believe your children will not only enjoy their time in Olympian club, but also learn significant Biblical principles that will help shape their lives forever.


Christian Camp is an important part of our ministry. Our elementary-age youth have the opportunity to earn a week-long scholarship to Pine Ridge Bible Camp (Cedar Springs, MI) through their involvement with the Word of Life Clubs.

Vacation Bible School & Summer Connections are wonderful opportunities to connect with our students once school is out. Summer Connections are scheduled on Wednesdays twice in the summer for children in grades 1st-6th. Our Vacation Bible School is filled with high energy games, music, crafts, snacks, and Bible adventures. Summer Connections and VBS are free activities open to all of the children in our community.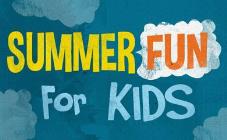 Our pastor is available for personal or family counseling. We believe the Bible has the answers for all of life's problems. Pastor Scott is also available for pre-marriage counseling, marriage counseling, and financial counseling.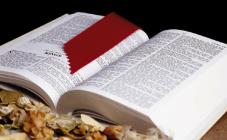 © 2016 Maranatha Baptist Church of Cedar Springs, MI. All rights reserved.

Christian Education - Sundays at 11:15 am

12786 Algoma Avenue, Cedar Springs, MI 49319 | email: MBC_cedar@yahoo.com | call: (616) 696-3560